BLASKÓ, Zsuzsa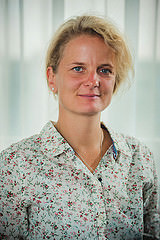 Senior Research Fellow
- International migration
- Gender roles, Division of labour in the family; Women's employment
- Attitudes and values towards the family; Gender role attitudes
- Family policy
- Social survey methodology

Contact
e-mail: blasko@demografia.hu
tel: +36-1-345-6833

Selected publications
Blaskó, Zsuzsa (2014): Surveying the Absentees – Surveying the Emigrants. A methodological paper on the SEEMIG pilot study to survey emigrants from Hungary and Serbia. SEEMIG Working Papers No. 4, Hungarian Demographic Research Institute, Budapest.
Blaskó, Zsuzsa - Herche, Veronika (2010): Patterns and Trends of Family Management in the European Union. Working Report prepared for the Familyplatform project.
Blaskó, Zsuzsa (2009): Child poverty and child-well being in the European Union. Policy overview and policy impact analysis. A case study: Hungary.Study on Child Poverty and Child Well-Being in the EU
Blaskó, Zsuzsa (2007): Graduates in the Labour Market: Does Socioeconomic Background have an Impact? The case of Hungary. Czech Sociological Review, Volume 43. 2007(6). 1149-1145.
Brennan, John - Blasko, Zsuzsa - Little, B. - Woodley, A. (2002): UK graduates and the impact of work experience. UK: HEFCE.
Brennan, John - Blaskó, Zsuzsa - Little, B. - Shah, T. (2002): Access to what?: How to convert educational opportunity into employment opportunity for groups from disadvantaged backgrounds. A report to the HEFCE by the Centre for Higher Education Research and Information (CHERI)
Blaskó, Zsuzsa - Brennan, John - Williams, R. (2002): Key Skills: The Graduate Perspective. Higher Education Digest, London, Issue 42. 2002